An Alien Bottle Opener [Beer] If someone opened my beer with this Klein Bottle opener, I'd probably yelp in fear. It looks so alien and just plain weird that I can't believe it actually works. Here's what Bathsheba Sculpture, the company behind the Klein Bottle opener has to say: The problem of beer: That it […]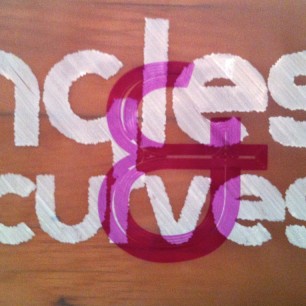 modified craftrobo pen holder
I must remember that, if the opportunity presents itself, I really should escape from any house containing a furry animal, no matter how fun the party. I will be paying later.
This Door Knob Lets You See What's in the Room Behind It [Furnishings] You probably don't spend much time thinking about door knobs, or how they could be improved. Maybe you should! This glass globe lets you catch a glimpse of what's going on in the room you're about to enter. Hideyuki Nakayama's "A Room […]
Also, what is a page anymore? Is the answer 490? Because not everyone agrees.
how many words to a page?
The Internet Shopping Bracket by Emma Barker The great thing about online shopping is that it's like regular shopping, but without shame. The not-great thing about online shopping is that the Internet = everything, which is overwhelming. And then also the money thing. But! With the Hairpin's Official Internet Shopping Bracket you can now enjoy […]
I've always been a bit perversely proud of sharing a my birthday with L. Ron Hubbard. Inventing a religion is quite impressive, and something I occasionally do in my dreams. But! It gets better. He also died shortly before I was born. If my vague knowledge of Scientology is correct, there is some sort of […]
Fluid Dress is knit from plastic tubing Fluid Dress 2.0! Lovely video of blacklight-reactive fluid being pumped through the 600 ft of plastic tubing comprising this dress by Casual Profanity. We saw an earlier prototype at Maker Faire Bay Area 2009. Read the Full Story » | More on MAKE » | Comments » | […]
I try to keep track of the internet, I really do. But sometimes things slip through the cracks. It's tragic when they're so, so pretty: The Third & The Seventh from Alex Roman on Vimeo. And look! It's the Barcelona Pavilion!
I get hypnotized watching file copies, installs, etc. complete. I think, perhaps, it's similar to highway hypnosis. Or maybe some kind of meditation. Perhaps I should write a self-help book based on standard GUI elements.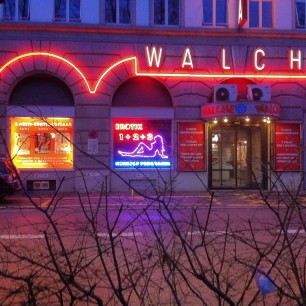 How Google Docs Will Break Up With You [Humor] We started out so hot and heavy. The possibilities were endless. We were such a pair, the two of us! Passionate. In love. At least that's what you led me to believe, you fucking asshole. We started out so hot and heavy. You'd visit me in […]